Dr. Mary "misty" ElliotT Ghere
BOARD CERTIFIED PLASTIC SURGEON
Early Years
So where to start? I was born and raised in Baton Rouge. My parents Robert and Mary Elliott have been taking care of patients in Baton Rouge for the last 40 years. I grew up in a home dedicated to eradicating breast cancer and learning what it meant to take care of the whole patient and their families.
Career Path
After graduating from Episcopal High School, I attended Tulane University. In my early undergraduate career, I played for the Tulane women's golf team and studied studio art. This little voice kept telling me that there was another path for me. After a lot of soul searching, I decided to not pursue a professional career in golf or a career in the arts. Instead, I decided to dedicate myself to the pursuit of medicine.
2004 and Hurricane Katrina in 2005
2004 was a big year for me, I got married to my husband Brian Ghere and started medical school. Little did we know what 2005 would have in store with Hurricane Katrina or how much it would change our lives. Early in my second year of medical studies, the largest natural disaster to hit the continental United States would uproot me to Houston to finish the year as part of an arrangement with Tulane School of Medicine and Baylor. In the wake of the storm, my husband, a veterinarian in uptown New Orleans and I, would spend grueling weeks dedicated to animal rescue as part of the State Animal Response Team. This stretch in our lives will forever resonate with us.
It has been a really long haul, but so worth it to be able to practice plastic surgery in the city I love, and to be able to help patients with their needs big or small from head to toe.

Plastic and Reconstructive Surgery in Baton Rouge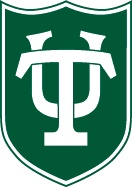 I graduated from Tulane School of Medicine in 2008 and began my general surgery residency with Tulane Surgery that summer. The next six years would turn out to be even more jammed packed. I was blessed to become a mother my intern year. Our first daughter Aubrey would gain a little brother and a little sister my third year in residency. After a year dedicated to research and some clinical work I finished my chief years with Tulane Surgery and would welcome another baby girl.
After excellent surgery training at Tulane, I moved with my four children, Aubrey, Rhett, Callie, and Josie to Jackson Mississippi. I then completed a one-year fellowship in hand surgery and a plastic surgery residency at the University of Mississippi Medical Center. God bless my husband as he continued his veterinary practice in Nola and commuted back and forth to Jackson every week.
After completing my specialty training, I decided to move home to Baton Rouge.
Board Certified in plastic and reconstructive surgery in 2019
It just feels right to land back at home after ten years of surgery training. I am excited to be close to my parents, to lessen the commute for my husband, and to serve the Red Stick community.