Posted August 28, 2023 in Breast Lift Surgery
3 Minute Read: 
For women, few things can make them feel as self-conscious and worried about their feminine appearance as sagging, deflated breasts. Unfortunately, it happens to all of us, and as much as we hope to evade this fate, gravity will eventually win out.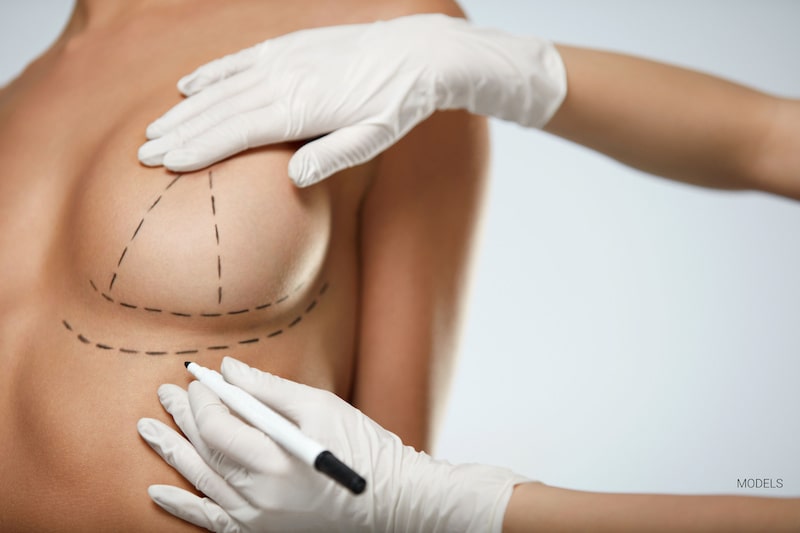 Everything from breast size to pregnancy and breastfeeding to going without a supportive bra contributes to "the girls" moving south. And when this happens, it can leave a significant mark on your confidence levels (both in front of the mirror and in front of your significant other). 
But sagging breasts isn't something you have to live with, especially if it is damaging your self-esteem.
Breast lift surgery (mastopexy) can help lift your breasts to a higher placement on your chest so that you can feel more comfortable and confident with how your breasts look. 
While breast lift surgery may be the perfect procedure, you may be wondering, "When is the right time for my breast lift?" 
Well, the simple answer is "Right Now!" Below, we'll discuss why you shouldn't put off your breast lift procedure any longer.
What Are the Benefits of Breast Lift Surgery?
Every woman starts to notice sagging at a different time, and women with large, heavy breasts or women who have breastfed several children often notice this shift sooner than others. What makes this issue even more frustrating is that no diet or amount of exercise can help your breasts return to the perky, more youthful position they once were.
When breast lift surgery is performed as a standalone procedure, you can look forward to results that help highlight your feminine physique and beauty by returning your breasts to a more natural elevation. 
In addition, breast lift surgery can:
Improve breast projection

Resize large and stretched areolas

Improve nipple position and projection

Restore a youthful look, which can help you feel younger
Many women choose to combine their breast lift with other procedures to achieve more dramatic improvement.
Here are some of the most common procedures that are combined with breast lift surgery: 
Why Is Now the Best Time for Your Breast Lift?
As you've seen above, breast lift surgery can benefit you both physically and psychologically, and with results like that, there's no sense in putting off looking and feeling your best. 
However, there's an even stronger reason to have your breast lift performed now. 
Even though summer is winding down, the days of wearing tank tops, dresses, and bathing suits are still here. Plus, you will be recovered and ready to show off your shapely breasts in time for the holidays!
What Is
Breast Lift Cost in Baton Rouge
?
The cost of any plastic surgery varies with each patient and is dependent on various factors, including the extent of correction being made and whether that procedure is being combined with other procedures. 
At Ghere Plastic and Reconstructive Surgery, we want to make sure that you are able to achieve the results you desire. That's why we offer financing through CareCredit™ and PatientFi to help cover the cost of your lift. 
Want to Learn More?
If you are interested in breast lift surgery and want to learn how this procedure can benefit you, then contact Dr. Ghere by calling (225) 412-4774, or schedule a consultation with us online today!