Posted November 02, 2022 in Breast Revision
3 Minute Read: 
While several plastic surgery procedures are performed later in life or after one or more pregnancies, such as facial enhancement surgery or tummy tuck surgery, breast enhancement surgery can be performed at nearly any time. 
Breast enhancement, whether augmentation, reduction, or (to a lesser degree) lift, can be chosen as soon as a woman's breasts are fully developed. This can be as young as 18 to 20 years old. And while breast surgery provides long-lasting results, nothing is permanent. 
Women's bodies continue to change as they age and undergo circumstances like pregnancy and weight fluctuations. Because of this, women who undergo a breast procedure early in life may find that they want or need an additional procedure later. 
What Are My Breast Surgery Options?
Women who consider cosmetic breast surgery usually choose from one or more of the following:
Breast augmentation surgery

: to increase breast fullness through the use of implants or fat transfer

Breast reduction surgery

: to minimize the size and weight of overly large or heavy breasts

Breast lift surgery

: to raise sagging breasts

For younger women, this option is usually only chosen when she is also undergoing breast reduction (since heavier breasts tend to sag); however, some women's genetics tend to lead to saggier breasts.
What Is Secondary Breast Surgery?
Secondary breast surgery is known as breast revision. While many assume that breast revision is only used to correct issues with previous breast implants (as is the most common), it can be used to describe repeated breast surgery. 
When Is Breast Revision Needed?
Secondary Breast Surgery After Complications
Breast implants are extremely reliable and long lasting; however, complications can still develop.
Complications include:
Capsular contracture

Implant rupture

Implant displacement 

Double-bubble deformity

Bottoming out

Symmastia
When an implant complication develops, the only way to correct it usually involves removing or replacing the implant. In some circumstances (such as capsular contracture), the scar tissue that forms around the implant pocket must also be removed. 
*Capsular contracture is a complication that develops when the scar tissue capsule hardens and tightens around the implant. This causes physical pain and aesthetic distortion.
Secondary Breast Surgery After Pregnancy
Many women (whether they have had previous surgery or not) tend to consider breast surgery after pregnancy and breastfeeding. Nursing significantly affects your breasts (with or without prior breast surgery). 
Some women experience noticeable breast deflation (loss of volume), whereas others tend to experience breast sagging (ptosis). In this case, women may choose a larger breast implant or may follow up an initial breast augmentation with a breast lift.
Alternatively, some women's breasts grow during pregnancy and do not revert to their smaller size. This can have women desiring a breast reduction (or a second breast reduction) or smaller-sized implants if they already have them.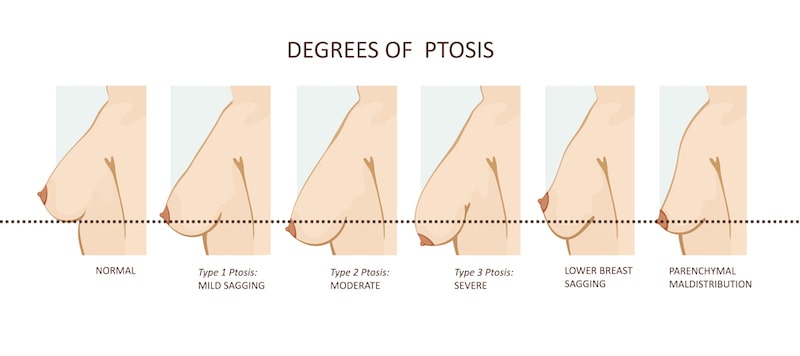 Secondary Breast Surgery After Weight Changes
Some women choose breast augmentation early on to increase the size of naturally small breasts. However, with normal life comes weight fluctuations. If women gain weight later in adulthood, they may find that their augmented breasts are now larger than they would prefer. 
In these cases, a smaller implant (or permanent removal of the implant) may be desired. 
Interested in Learning More About Breast Revision in Baton Rouge, LA?
If you have had breast surgery but are no longer happy with the results, now is the time to schedule a secondary breast surgery. Contact Dr. Mary Ghere at Ghere Plastic Surgery by calling (225) 412-4774 or filling out our online contact form.