Posted November 02, 2021 in Plastic Surgery Safety
3 Minute Read: 
If you are like most people, you take aspirin to relieve your mild aches and pains. Things like headaches, muscle aches, and joint pain all beg for that little pill.
Aspirin is a common drug found in most medicine cabinets, making it easy to get your dose whenever you need it.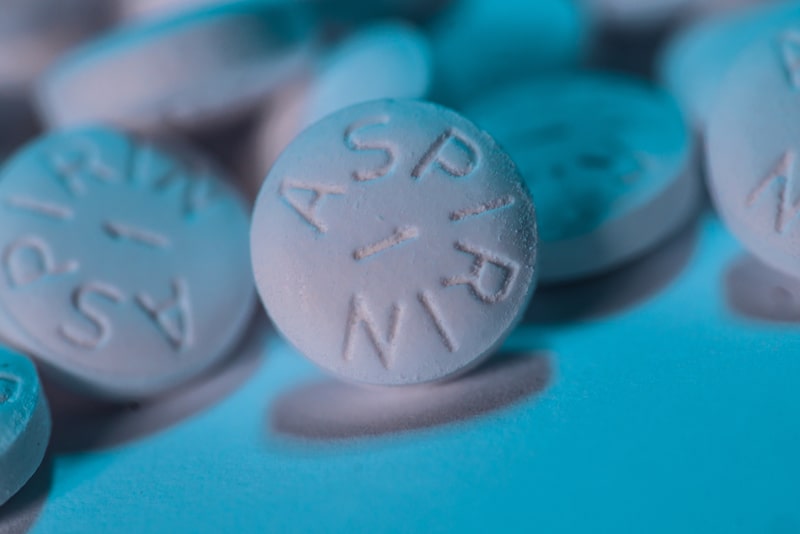 But, aspirin must be avoided before and right after plastic surgery, and disregarding this advice could have harmful consequences.
So, why is something so common so potentially dangerous when prepping for plastic surgery? 
How Does Aspirin Affect Your Blood Flow?
Aspirin's primary effects are on platelets or blood cells that form clots. Aspirin makes platelets less sticky, making clotting difficult.
This effect then carries over into the blood vessels and opens up the blood vessels to allow more blood to flow. In turn, not being able to form clots creates a greater risk during surgical procedures such as tummy tuck surgery, liposuction surgery, breast augmentation surgery, or Mommy Makeover procedures. For this reason, taking aspirin is an unsafe option to take before or right after your operation.
The effect can even last up to ten days before completely wearing out.
How Long Must I Avoid Aspirin and Other Over-The-Counter Medications for Most Procedures?
The following medications impair your ability to clot blood, increasing your chances of excessive bleeding after surgery:
Aspirin

– If you are taking aspirin, stop taking it one week before surgery. This will reduce the chance of complications. But, check with your surgeon and primary physician before stopping your aspirin routine if you take it for other health reasons.

Celebrex

– It's advisable to stop using one week before the surgery.

Ibuprofen

–

According to some studies

, Ibuprofen may not increase bleeding risk during plastic surgery; however, it's best not to risk anything. We recommend stopping one week before surgery.

Naprosyn

– It's recommended to stop one week before surgery.

Plavix & Coumadin

– Discuss the best time to stop with your prescriber.
Do not resume the medication unless your surgeon recommends so.
What Is a Safe Pain Reliever to Take After a Surgery?
Pain relief is a vital part of any healthcare strategy. Safe pain control involves using medication and therapies to control pain while experiencing the least amount of side effects.
For most procedures, your plastic surgeon will prescribe pain medication. This type of medication will be determined by the operation(s) you are undergoing and your medical history. Alternatively, some patients choose to rely on TYLENOL®, which does not affect the blood. 
What Do I Do if I Am Really in Pain?
Nine out of 10 patients report that pain has reduced or is gone within four days of surgery. However, if you experience severe pain after the fourth day, call your surgical team for help.
Bringing You the Best Care in Plastic Surgery!
A good rule of thumb when seeking plastic surgery is to go to a skilled and experienced plastic surgeon. At Ghere Plastic & Reconstructive Surgery, Dr. Mary Ghere offers a collection of breast, body, and facial plastic surgery procedures. 
Our goal is to have you gain that confidence in yourself again by being able to look in the mirror and be happy. Call us today at 225-412-4774 or fill out our online contact form for more information.